Do you have a deep appreciation for whiskey? If that's the case, it sounds like you'd fit right in with the whiskey aficionados all across the world. The United States, Canada, and the United Kingdom all have fantastic clubs where members have access to rare and expensive whiskies. These communities are great for meeting like-minded people and learning more about whiskey in general.
The top whiskey clubs throughout the world are discussed in this article. We'll also explain how to join these groups and what advantages they offer.
Whiskey Clubs
Whiskey clubs charge their members a monthly, quarterly, or yearly fee in exchange for a wide range of privileges, such as access to rare whiskies, discounts on other whiskies, whiskey tastings, and even free delivery. These clubs not only distribute printed brochures or electronic newsletters to their members but also serve as a hub for members to meet other whiskey lovers from all around the world. Do your homework before subscribing to any of the plethora of available clubs. If you're stumped and need some guidance, here are some often-asked questions:
How Does a Whiskey Club Operate?
The members of a whiskey club often receive free samples or taster sets in the mail, as well as complete bottles and discounts on certain bottles and distillery tours. Certain clubs may provide events exclusively for members, both online and in person. The frequency of these privileges is determined by the club, membership package, and subscription level selected.
Do Whiskey Clubs Have a Membership Fee?
For as little as £34.95 / USD 42 per month, subscribers gain varying levels of access to premium whiskies, tasting kits, events, merchandise, and top-tier industry news. Let's go a little deeper into the topics we'll be discussing and the choices you have.
Overall, Flaviar is the Best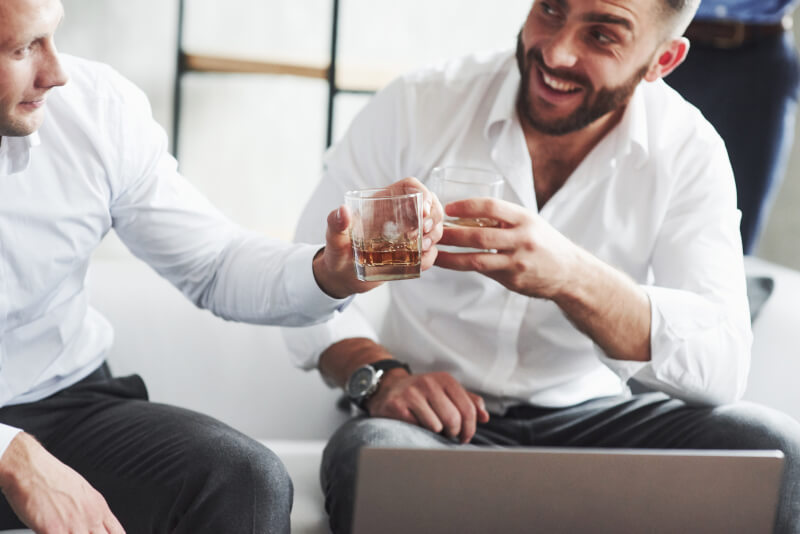 Flaviar is the greatest option because it covers every category and only requires one subscription.
Subscription options on a monthly, quarterly, and yearly basis
The contents of a subscription might range from sample bottles to full cases.
Members receive exclusive savings on full bottles and taster kits.
They not only throw parties but also assist you in throwing parties with your pals.
Help "turn you into a seasoned know-it connoisseur" by providing a plethora of information.
We choose Flaviar since they have the largest selection of both subscriptions and spirits, as well as widespread international availability. They provide members-only pricing on both tasting kits and complete bottles, so you can save money in addition to your monthly subscription by stocking up on both. We discovered that several subscription sites do not enable you to buy items outside of the designated boxes.
Flaviar was founded in secrecy, with initial membership restricted to a small group of people. What started as a small, invitation-only club has blossomed into a global network of affiliates and is branching out into new types of distilled beverages. It has evolved into something like a buyers club for those who have an interest in booze and want to get their hands on rare and unusual labels at reasonable costs.
What Flaviar Does:
Each Membership level includes a predetermined number of shipments of the Product (either a curated Tasting Box or a bottle of your choosing) over a predetermined period:
Select 1 Tasting Box or bottle every month from the Monthly Membership. Monthly fees will be assessed. $60/£40
The 3-Month Subscription Allows You to Receive Two Tasting Boxes or Bottles at Your Convenience. Every three months, you'll be billed. $110/£75
The 12-month membership allows you to receive 8 goods of your choosing, spread out over the year in any order you like. For example, you may receive 1 Tasting Box and 1 bottle right now, 2 Tasting Boxes in a couple of months, 3 bottles at the end of the year, etc. Once a year, you'll be billed. $290/£200.
Every month, or as often as your plan permits, you'll be responsible for placing your product orders. This is not a passive subscription service; rather, you will be ordering the items that interest you. Within your account, you may check the delivery status of each order and see how many items are remaining on your plan.
If you're already a member of Flaviar, you may take advantage of the savings on a wide variety of sampling kits and bottles to give to friends and family who are always up for trying something new on special occasions like Christmas and birthdays. They currently stock a wide variety of distilled beverages, including not only whiskey but also rum, gin, tequila, mezcal, brandy, vodka, and more. So if you're looking to shake up your routine, give Flaviar a shot.
Features That Set Flaviar Apart
Multiple monthly payment plans, with the cheapest starting at $60
When a member spends more than $60, shipping is on the house.
Members can save money on a wide variety of wine-tasting kits and complete bottles.
The ever-expanding selection of liquors means it's more than just a bar.
You can pause or cancel at any time.
Top-notch assistance for customers
Establish relationships with distributors in other parts of the world to have your booze shipped from a port closer to you.
Invitations to tastings
Customer Service
Since placing an online order is something you do frequently, we thought it would be helpful to hear your thoughts on the process. In most cases, the process is as simple as entering one's email address after selecting a membership of choice and proceeding directly to the checkout.
The whiskey collection can then be quickly explored via the homepage carousel. highlighting the many ways in which different manufacturers interpret the same beverage. You can try a sample of any of the whiskies they sell by the bottle before committing to a whole bottle.
Customer Service at the Flaviar Bottle Shop
Their bottle shop has a wide selection of whiskies from all over the world, both big and small, at exclusive member prices. The UI is straightforward, much like that of any other online store. The Redbreast 12, Glenlivet 12, Glenfiddich 12, Bowmore 12, and Caol Ila 12 are just a few of our favourites among them.
Their Pricing
Flavier features monthly, quarterly, and annual plans with straightforward pricing. All of these are readily apparent and exhibit their advertised qualities and functions:
Dues are $60/£40 each month.
Membership Dues Each Quarter: $110/£75
Dues are USD 290 or GBP 200 per year.
Flaviar Costs
It's simple to upgrade your order to a higher membership tier and get all the benefits of that tier.
Free shipping and savings in their huge bottle shop are only two of the additional benefits of membership.
Likes
Brand – The site's branding is solid. The character illustrations used throughout the site are fantastic. For instance, the brand exudes an intense sense of eccentricity, making it a potentially thrilling present. Since the brand experience provided by some whiskey-tasting sets is lacking.
The site's simplicity and friendliness to newcomers make it a top pick- There is complete clarity regarding what must be done now to achieve the desired outcome.
It's fantastic that they now stock multiple kinds of alcoholic beverages; members may take advantage of the steep price cuts across the board.
Dislikes
We feel the prices charged to customers in the United States are a bit steep -The price gap between the UK and the US isn't just due to currency conversion.
Flaviar is still the best option because it covers every base – It's ideal for giving the whiskey aficionado in your life a very special present, whether that's to yourself or someone else. However, it also provides a plethora of information as well as opportunities to participate in activities related to the Flaviar brand. Don't discount us Flaviarists.
Drams to Door Whiskey Club
Next, we have something that is less industrial than Flaviar. The oldest whiskey expert in London is Drams to Door, located in the heart of Soho.
Drams to the door are a bit more hands-off than the average subscription service. After completing a short survey on your preferred whiskey styles, they'll send you a new collection of five bottles monthly. Drams to Door is more cost-effective than Flaviar, which charges £40/$60 a month for 3 drams.
Just Who Are Drams to Door?
Drams to Door is an offshoot of the well-known London whiskey shop Milroys. John 'Jack' Milroy opened Milroys of Soho in 1964. John, who had been employed at Kettners Wine Shop, left to open a competing business at 3 Greek Street with help from his brother Wallace. Due to the removal of pricing regulations, they were able to sell wine and spirits at far lower prices than their rivals.
The fact that Milroys sold more whiskey than any other shop in London, if not the world, immediately made it famous. John and Wallace sold and delivered their product to the prime minister of England, among other notable Londoners. Due to their success, the brothers were invited to visit Japan and hold business tastings there. People who came to the first tastings continued to phone us. John and Wallace's dedication to the whiskey industry helped make Milroys the authority on the subject. While Wallace wrote the Malt whiskey Almanack, which is considered a bible by whiskey connoisseurs, John went on to bottle many whiskies under his label.
What They Offer:
Easy monthly subscription plan with no hidden fees.
Regular deliveries of rare whiskey.
Let the professionals bring you the whiskey that best suits you as you relax.
Master distillers of rare whiskies.
The ideal reasonably priced present for the whiskey aficionado in your life.
You can send it anywhere in the globe, but you might have to pay customs.
Consumer Feelings
Drams to Door has a straightforward concept and an equally uncomplicated user interface. To begin receiving your monthly shipment of whiskey, simply click the questionnaire link, complete a few questions, and submit your information.
Likes
Very straightforward idea
More one-of-a-kind and handcrafted in tone. Unlike Flaviar, fewer brands appeal to a wide audience.
As the most affordable option we've looked at, the pricing is hard to beat. Such a lovely gift-giving budget!
Dislikes
There doesn't seem to be a place to buy alcohol online. We can't buy a whole bottle of the whiskey we've sampled in the monthly club as other people can.
There is just a small variety of samplers, or "flights," available for single purchase on the premises. There were just 4 available during the evaluation period.
On the whole, though, we recommend Drams to Door highly as a classic-tasting whiskey club subscription. If you were to give this as a gift or get it regularly, you could rest assured that it would be enthusiastically received and looked forward to. And because they offer international shipping—a unique feature in this industry—Drams to Door has quickly become a customer favorite.
Summerton Club Is One Of The Best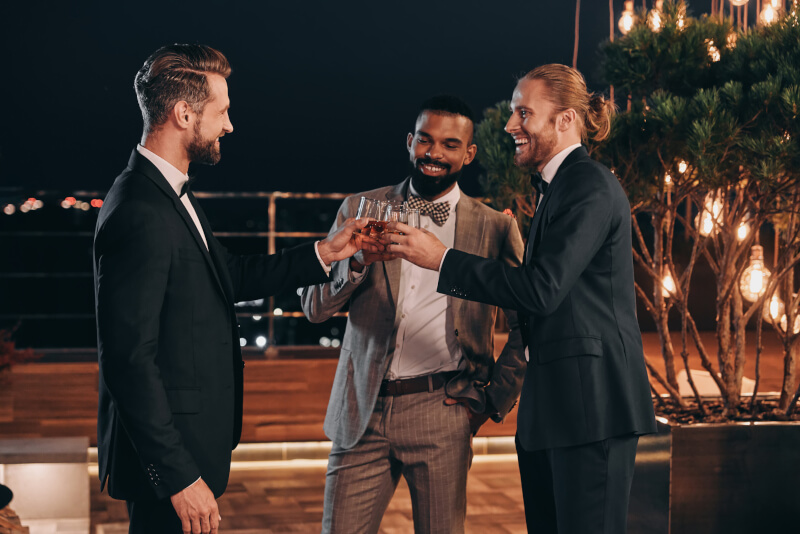 Next, we'll take a look at the Summerton Club, a whiskey subscription service that charges £50 per delivery rather than regularly. There are six times per year when packages are shipped and delivered: February, April, June, August, October, and December. A full bottle of whiskey that is difficult to find in stores is included in each shipment.
Because of their massive purchasing capacity, you may rest assured that you will always receive excellent value. For just £50, you can get a bottle that normally sells for £95! That's a significant price drop, especially considering how difficult it would be to track down such bottles on your own.
Who Are the Summerton Whiskey Club?
It all started with a son's wish to give his dad a unique whiskey tasting. Several of their mission's guiding principles are listed below.
We won't hear from them before delivery since they don't want to give anything away.
Provide high-quality, one-of-a-kind bottles that you probably couldn't obtain on your own. We hope this will encourage you to explore other genres and find some new favorites.
We only send out things to our subscribers that we think are worth it in terms of value.
Members can take part in a wide range of exclusive events, from online meetups to whiskey festivals. You may also join their group on Facebook and talk about whiskey with other enthusiasts. This is the spot to get answers, brag about recent shipments, and set up in-person get-togethers.
Payment of £50/$62 per shipment of whiskey delivered to your door six times a year
Leave it to the expert to craft a unique whiskey experience.
Pros at tracking out hard-to-find bottles of whiskey
You get to take pleasure in the entire bottle, not just a sample.
You can send it anywhere in the globe, but you might have to pay customs.
Consumer Feelings
The signup process for Summerton Club only takes one page, and the page alone handles all the work. The first option is the core product of the bi-monthly membership and the others are ancillary. Then, there are a handful of possibilities for presents for the whiskey connoisseur on your list. There are several upsells that give you access to the featured whiskey for the month.
Likes
Take pleasure in a full bottle
Buy cheaper bottles than you would normally have to.
Obtainable bottles that are unavailable elsewhere
Dislikes
There is no way to have deliveries occur more frequently than once a month.
There is no option to specify your preferred whiskey type (peated, unpeated, etc.).
For international orders, customs fees may apply.
If you're looking for a way to get your hands on rare bottles of whiskey that you won't find at the supermarket, a subscription to the Summerton Club is a fantastic choice. You may acquire a full bottle of whiskey that isn't sold anywhere else for just £50, delivered right to your door. In addition, you can save as much as £95 off the list price.
The Scotch Whiskey Association
Members of the Scotch Malt Whiskey Society have access to limited-edition, difficult-to-find whiskies. At these events, members can mingle with like-minded individuals while sampling whiskies from all around the world and hearing from experts on all aspects of the whiskey-making process. Members of the Scotch Malt Whiskey Society can shop for whiskey, whiskey gifts, and whiskey accessories in the organization's official online store.
They've been taking pride in their knowledge of whiskey since 1983. whiskey in its purest form, as is the emphasis on flavor, is important to them. That's why they call every bottle something different. They are dedicated to giving every one of its members an unforgettable experience by bringing together people who share a love of the world's finest whiskies.
This Is Only the Tip of The Iceberg
Flaviar, Drams to Door, The Summerton Club, and The Scotch Malt Whiskey Society are just a few of the malt whiskey clubs out there. Each club offers a special benefit for whiskey enthusiasts like yourself (or the people you already know), such as regular shipments of whiskey or entry to member-only bars and pubs.
We found that Flaviar gave you the most for your money when comparing the various clubs. We strongly advise you to become a member of Flaviar because of the company's dedication to its users and the quality of the service it provides.